Business Storage
A self storage unit is an easy, flexible, and cost-effective way to run your business. With no electricity, water, or maintenance bills, our storage units are a great alternative to renting additional office or warehouse space.

Self-storage units give you the freedom of more space only when you need it. We have highly competitive prices and units of varying sizes from as small as a locker right up to a double garage. Our storage facility is secured and monitored 24 hours a day giving you the comfort of knowing that your goods are safe and secure. We have both short-term and long-term storage rentals available without a rolling contract.

Whether you are downsizing, have excess stock, or need to keep important documents and paperwork, My Self Storage is the easiest way to manage your storage space and keep costs low.
Stock
Surplus or seasonal stock, online trading, and general business stock are all common items that require self storage. We have pallet trucks and trolleys on site to help you safely and quickly move your stuff. You can send and receive deliveries directly to our facility and we can even sign for goods on your behalf, helping you use your time effectively. My Self Storage also has flexible opening hours to suit your business needs.
Tools & Equipment
Your valuable equipment and tools are safe with us. We know that it is important for your expensive equipment to be kept in a safe but easily accessible place. All storage units at My Self Storage must be kept locked and only you have the key. There is CCTV surveillance and 24 hour security monitoring. With our self storage solutions, you are in control of where your tools are kept, for how long, and when you access them.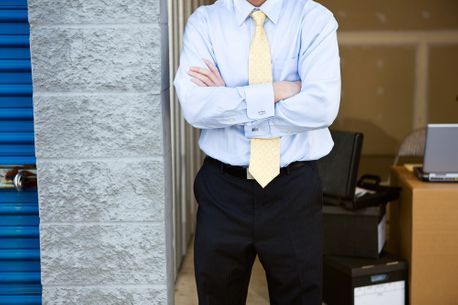 Archiving
New data protection rules make it even more important to keep your business records safe. Employee information, tax documents, proprietary data information, company compliance issue records, and VAT records must be kept for up to 7 years. Using self-storage for your archiving requirements is not only cost-effective but means that important and private documents are kept in a secure environment that only you have access to.